Black History Is Today
Allied Moxy celebrated Black History Month by highlighting  influential people from the entertainment, tech, literary, and political world that are Making History Now. Check out all 29 featured influencers here. Let's keep making history. #BlackHistoryIsToday
Issa Rae
An actress, writer, and producer, Issa Rae has been featured in Glamour Magazine's "35 Under 35," Forbes' "30 Under 30," and Entertainment Weekly's "Breaking Big" issues. She has won a Shorty Award for her hit series The Misadventures of Awkward Black Girl, authored a New York Times Best Selling book, and was nominated for a Golden Globe for her comedy show, Insecure.
Bozoma Saint John
Bozoma "Boz" Saint John is an African-American businesswoman and marketing executive who is the current chief marketing officer (CMO) at William Morris Endeavor. She embodies a worldliness, confidence, and curiosity that has made her one of the most sought-after marketers working today.
Halle Berry
Berry is the only woman of African-American descent to win an Academy Award for Best Actress, claiming the award for her performance in the romantic drama film Monster's Ball (2001). Berry was one of the highest-paid actresses in Hollywood during the 2000s, and has also been involved in the production of several films.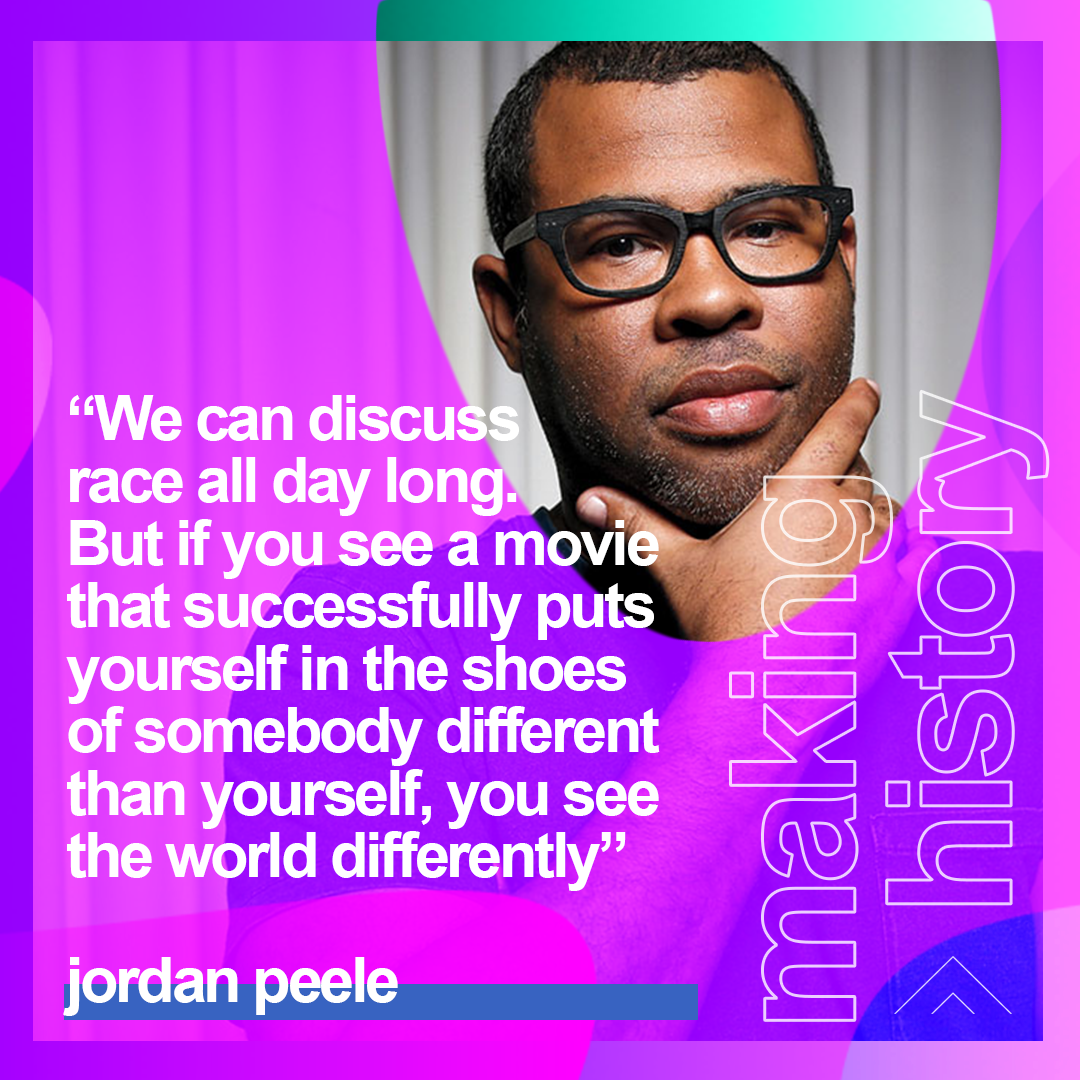 Jordan Peele
Jordan Peele is an actor, director, and writer known for his work on Comedy Central's Key & Peele and his blockbuster hit horror film Get Out. He made history as the first black writer in 90 years of the Academy Awards to win Best Original Screenplay for his first-ever feature film, Get Out.
Nate Moore
Nate Moore is Vice President, Development and Production at Marvel Studios, and is best known for his groundbreaking production work on Black Panther (2018). By not relying only on big-budget filmmakers, and hiring directors with indie film résumés, Moore and Marvel have opened up these superhero movies to a wider pool that includes more filmmakers of color.
Marsai Martin
A nine-time NAACP Image Awards winner, Marsai is the youngest Executive Producer in Hollywood. At just 14, she starred in and executive produced the 2019 Universal Pictures comedy film Little. She is also known for her role as Diane Johnson in the ABC comedy series Black-ish.
Michael B. Jordan
Michael B. Jordan is an American actor and producer known for his roles in Fruitvale Station (2013), Creed (2015) and Black Panther(2018), all three of which were co-written and directed by Ryan Coogler. In 2016, Jordan launched his own production company, Outlier Society Productions, and was one of the first companies to publicly adopt the inclusion rider.
B. Smith
B.Smith was a beloved lifestyle maven and entrepreneur. In addition to building restaurants and a home decor collection, Smith was a fashion model, actress, broadcast talent, and bestselling cookbook author. B. Smith with Style, her syndicated talk show, aired nationally on NBC stations for several years, and in 1976 she became one of the first African American women to appear on the cover of Mademoiselle magazine.